Stars of Stage and Screen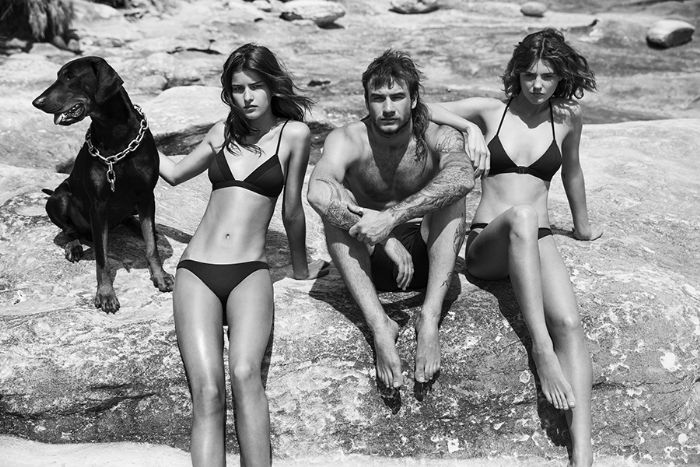 We are asked quite often to use our dogs in print adds and TV an never been able to due to time restrictions. Well in 2014 we did and had a blast, we were asked by the producers of Australia's Next Top Model to bring along 2 Dobermanns for an episode of the show which aired in May 2015 on Fox 8and the photo below is from that shoot.
We can't thank Shine Australia enough for the opportunity but also they cast and crew treated us and Jax and Kaos very well indeed we hope you like the photo as much as we do.
In October 2016 Jax was invited to be part of a photo shoot for surf magazine Stab with surfer Mikey Wright and models Montana and Astrid. Once again it was a great day a pleasure to work with such a great crew.
Below is a photo of Jax with one of his owners Erin who also trains and handles Jax in the Show Ring