Established 1998
Australian National Kennel Control (ANKC) members, the only Australian Purebred dog register recognised worldwide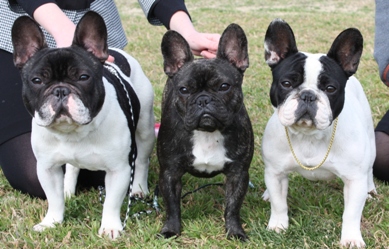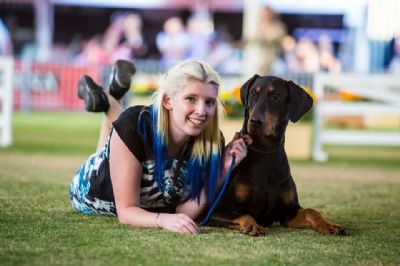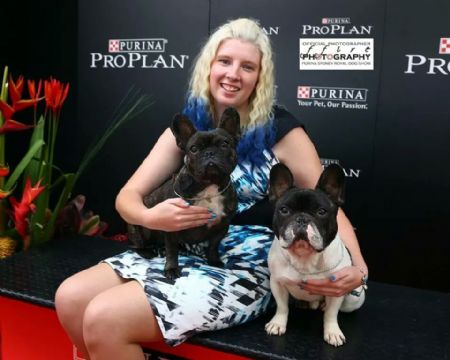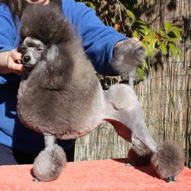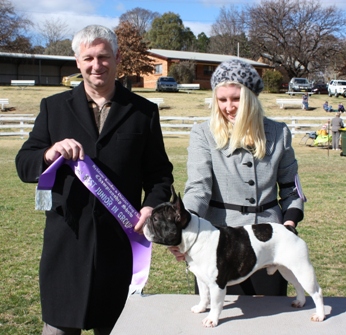 Specialists in White & Silver Toy Poodles
Welcome to my web site. I hope you enjoy our dogs as much as we do. We are a small kennel who specialise in breeding and Exhibiting White And Silver Toy Poodles. We have in the past bred and exhibited black Miniature Poodles and French Bulldogs but have decided to concentrate on the Toys as this is where our heart lies.
Feel free to have a look around and contact me if you would like to know more!
Main photo is "Elvis" Ch Elluje Viva Las Vegas our multi In Show and In Group award winner. Sadly we lost Elvis just before his 16th birthday.
Next photo is Gerard, Gloria and Poppy our 3 devil babies
Next 2 photos are Erin with Jax her Dobermann then Gloria and Gerard at Sydney Royal
Next is Eva, Erin and Chase, Erin and Gerard and some of the trophies we have picked up along the way.
The next photo is of our family plate this was a special gift given to us by Cindy, Ralph, Marianna, Stephanie & Bruno Gerace
Please Note ; no photos or written material on this website maybe used, reprinted or published in any manner without the written permission of the owner/s or author/s.
178998 Visitors